Vision and Hearing Screenings are taking place this Monday, October 3rd. This will involve Kindergarten, 1st grade, 2nd grade, 3rd grade, 8th grade, students with IEPs and new students to Lexington School.
October 2022 Lunch Menus


Congratulations to our elementary fire prevention poster contest winners. They were treated to a fire truck ride in the Lexington Homecoming parade last week. All of our elementary students will recognize Fire Prevention Week in October with a special classroom visit from our local heroes at the Lexington Fire Department.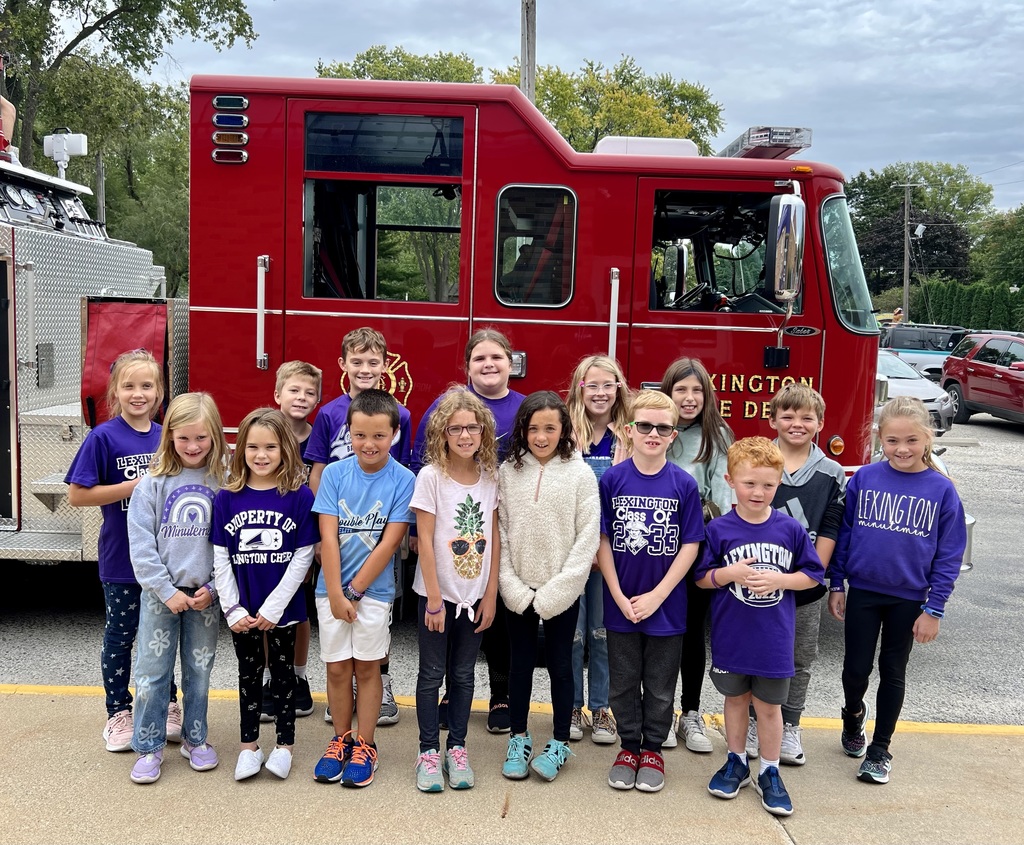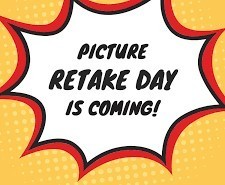 Attention! Class of 2022 seniors who ordered a yearbook, they have arrived! They can pick it up at the high school office Monday-Friday 8-3. If you have questions, please contact Melissa at the HS Office, (309) 365-2711 or email
mmeints@lexington.k12.il.us

Our Student Council along with their sponsors, Mrs. Grunloh and Mrs. Pacha, did a great job decorating the gym for tomorrow's dance! Special thank you to StuCo parents, Chad McCue, Connie Stanfield, and Jason Thomas, for their help today!
Thanks to the LHS Student Council for all the hard work you put into decorating for the Homecoming Dance!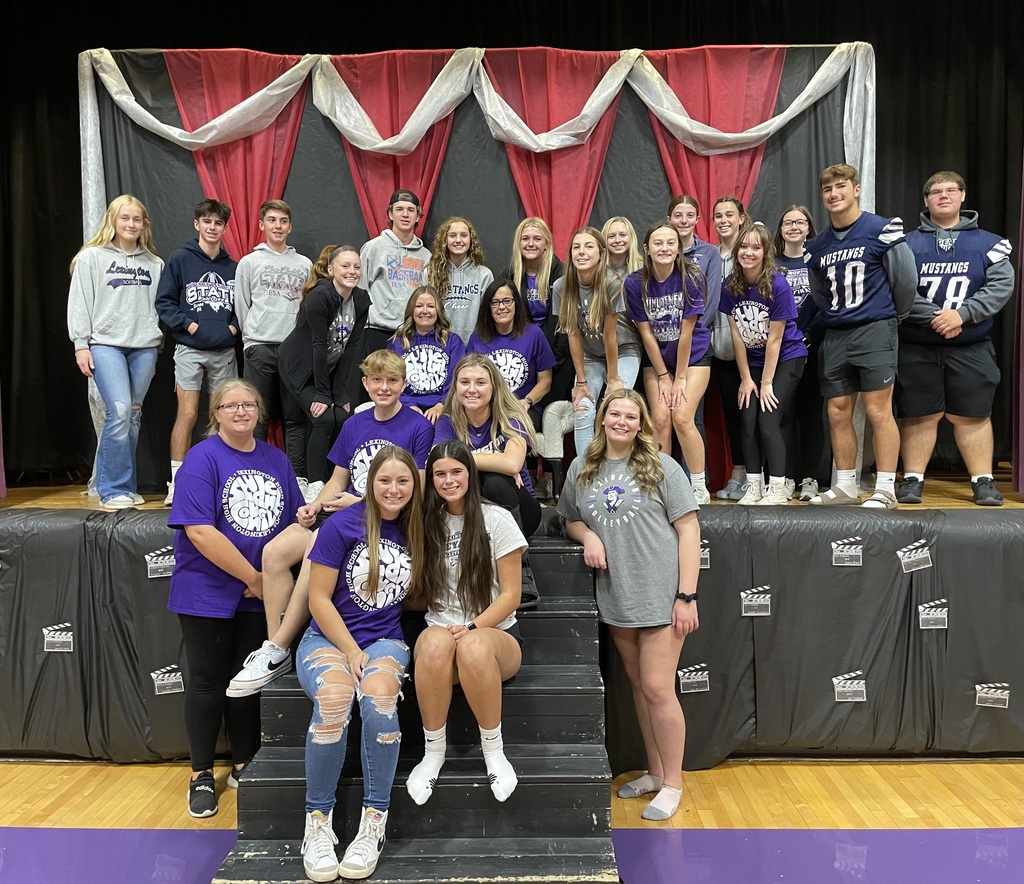 Please join us for a parent cyber safety presentation from the Illinois State Police on Wednesday, September 28th from 6:30-7:30 PM in the school gym. Parents, please watch for the flyer in your email for more information.

Football apparel is in! Stop by the JH / HS office today if you placed an order.

The Illinois State Board of Education (ISBE) has completed its annual review of Lexington #7 and our performance in providing special education and related services to students with disabilities. It was shared with us yesterday that Lexington #7 earned a perfect score on this review. I am so proud of the work by our staff that takes place EVERYDAY to make sure that all our students are receiving the love, the support, and the instruction that they deserve! #PURPLEPRIDE

2022 Lexington High School Homecoming Court Reagan Haase, Addison Meints, Isabelle Bennett & Ella Dubois Michael Grunloh, Gray McCue, Kaden Farrell & Logan Friedmansky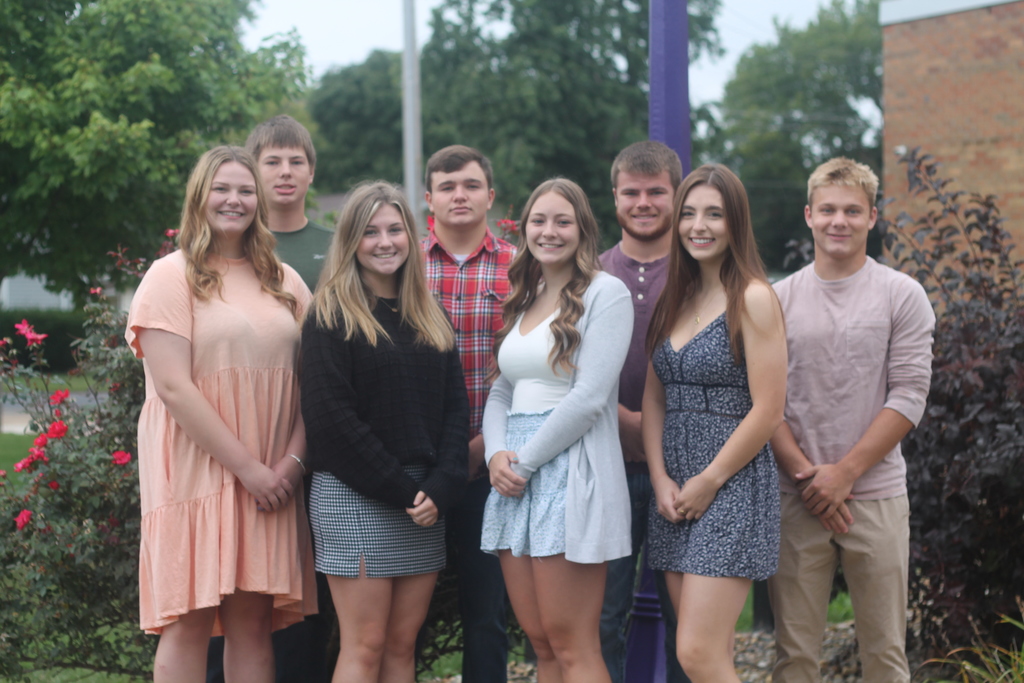 It's a beautiful night for football!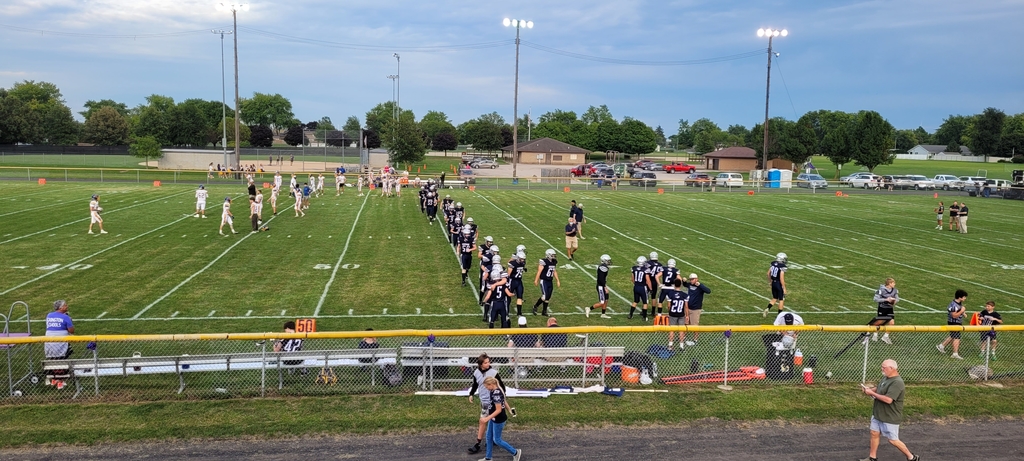 Minutemen Nation, We have a few housekeeping items to pass along: 1) Today is an early dismissal. Students will be released at 11:15 A.M. 2) An important email was sent out yesterday notifying our families of an upcoming District Reunification Drill on Sept. 16th. Please see the email for details. 3) We will be sending a test message from our emergency notification system this afternoon. This message is only a test to help us troubleshoot and make sure our system is working properly. In order to receive this notifications, we need to have your updated preferred phone contacts. If you have questions on any of this information, please reach out to our wonderful office personnel and they will be happy to assist you. Have a fantastic and safe Labor Day Weekend!

Attached is a link for anyone interested in purchasing football apparel for the regular season. The store will be open till Tuesday Sept 6th,2022. The plan is to have all items in and handed out before the homecoming game vs EPG on Sept 23rd. Once orders are in we will get them handed out to the athletes or have available for pickup in the office.
https://www.doubledownindustries.com/ridgeview-lexingtonfootball
September 2022 Lunch Menus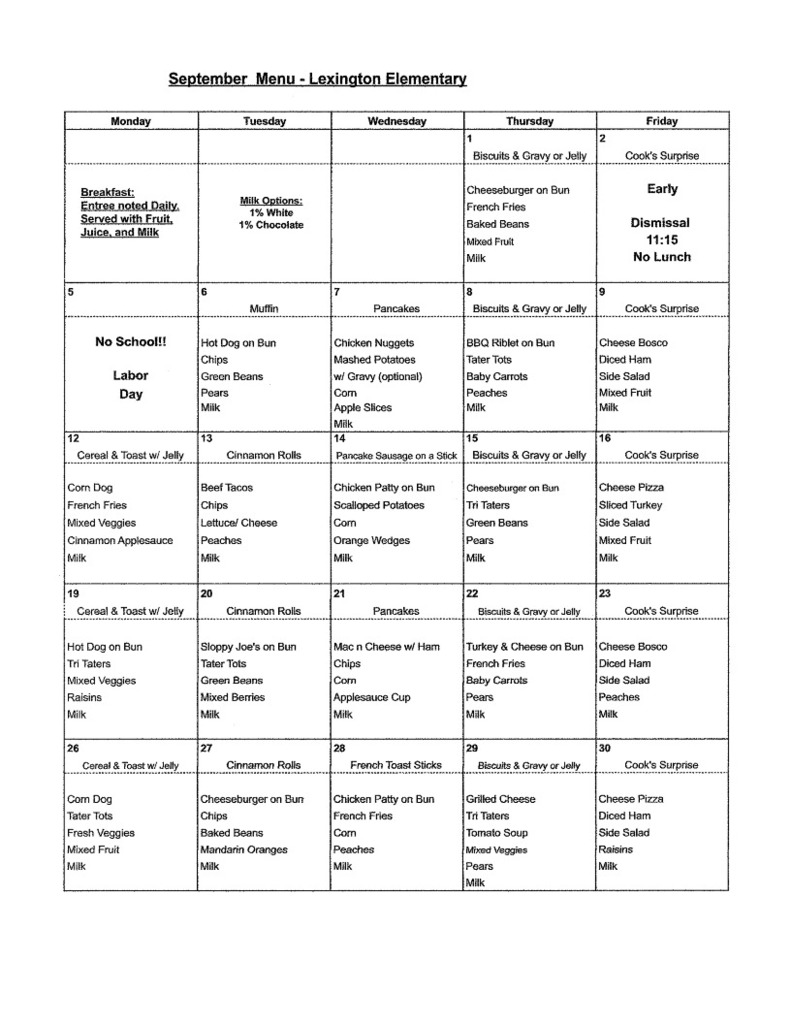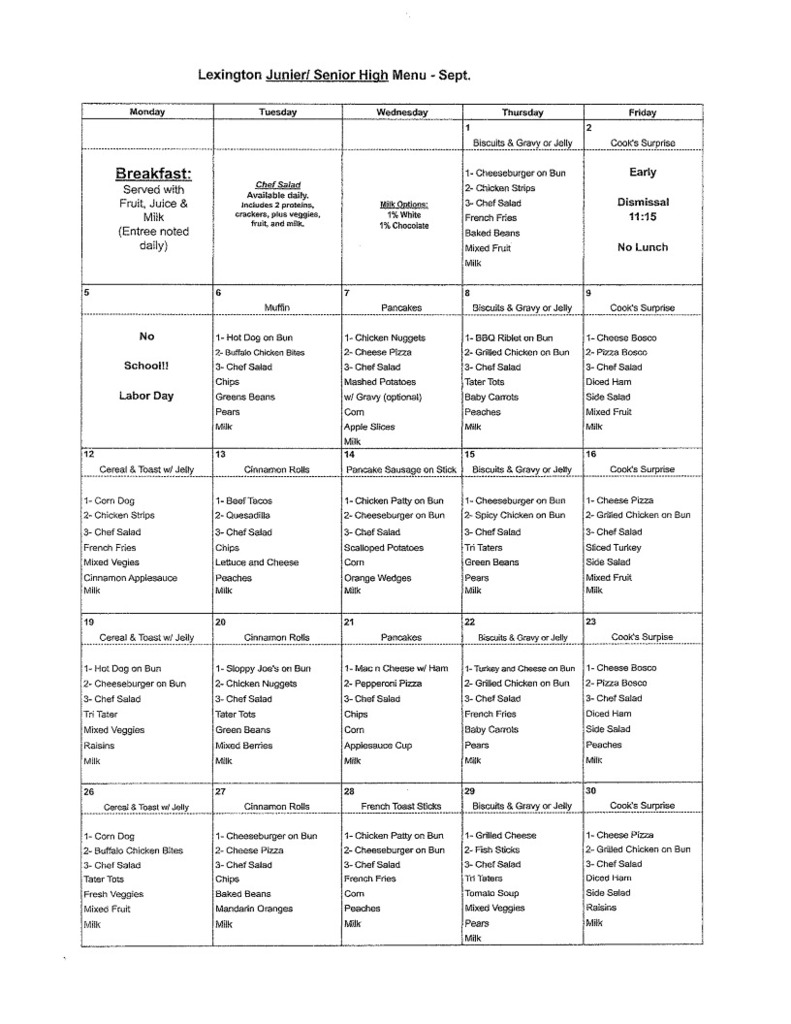 We are aware that the NFHS camera is producing a "cloudy" picture. We have made NFHS aware and have been informed it is condensation on the lens. Unfortunately there is no immediate fix as this is an automated machine. If the condensation does not clear up within a week, they will replace the camera. We apologize for the inconvenience!


Hey Minutemen Fans; it's time to stock up on Minutemen gear! Click the link below and check out one of our online Spirit-wear stores. The store will be active until Friday, Sept. 9. All orders will be shipped to your home in 2-3 weeks after the conclusion of the sale. If an item is out of stock, please check back to see if it is restocked within the couple of days. Please contact Stacy Thomas (PTO president) with any questions. All profits benefit the Lexington School staff and students through the Lexington PTO.
https://fancloth.shop/YKGUB