October Lunch Menus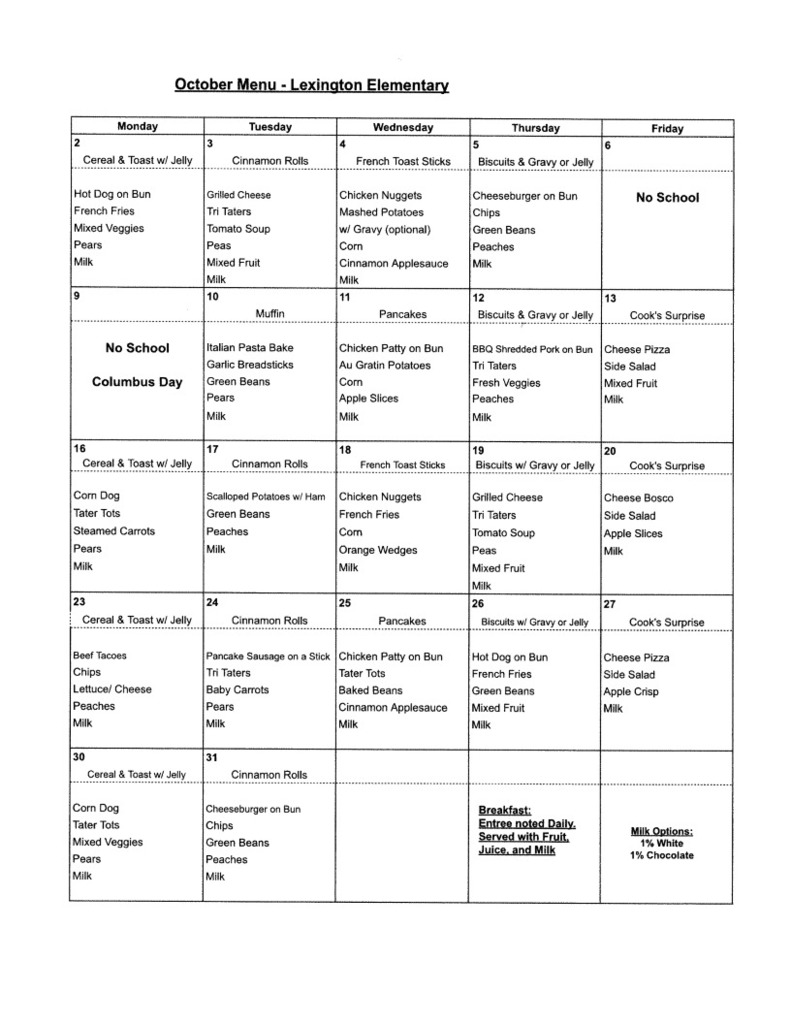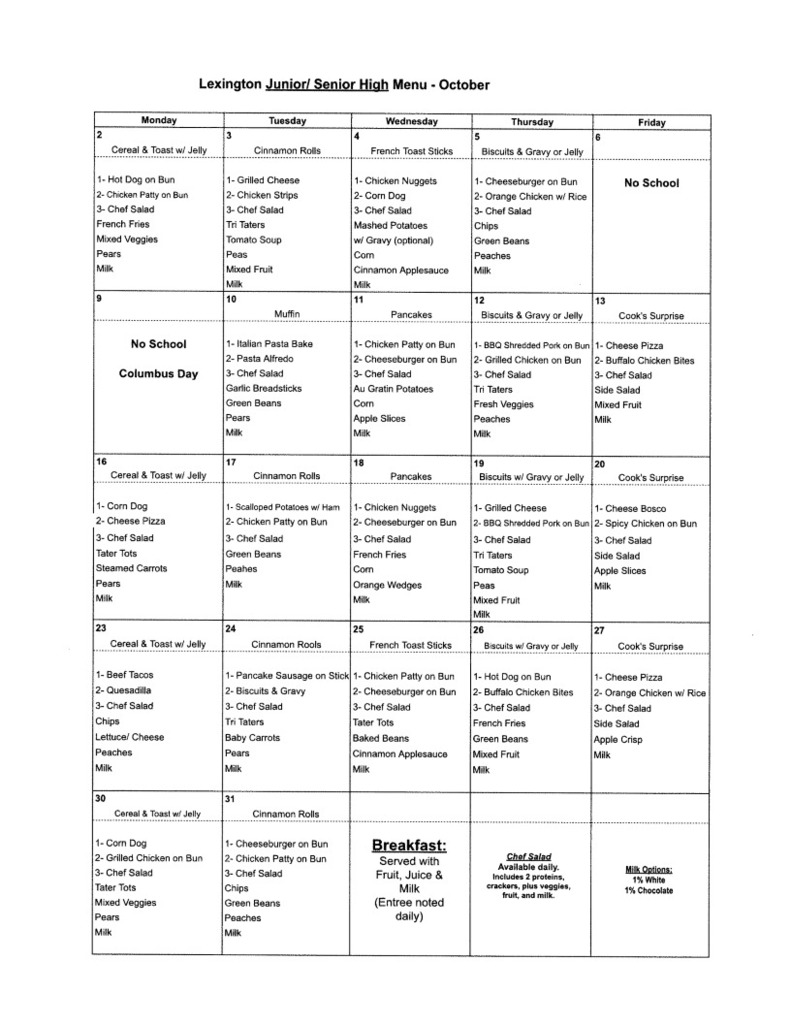 Congratulations to our 2023 fire poster contest winners! Thank you to the Lexington Fire Department for providing this opportunity for students to learn about fire safety and earn a cool reward with a fire truck ride during the Homecoming parade.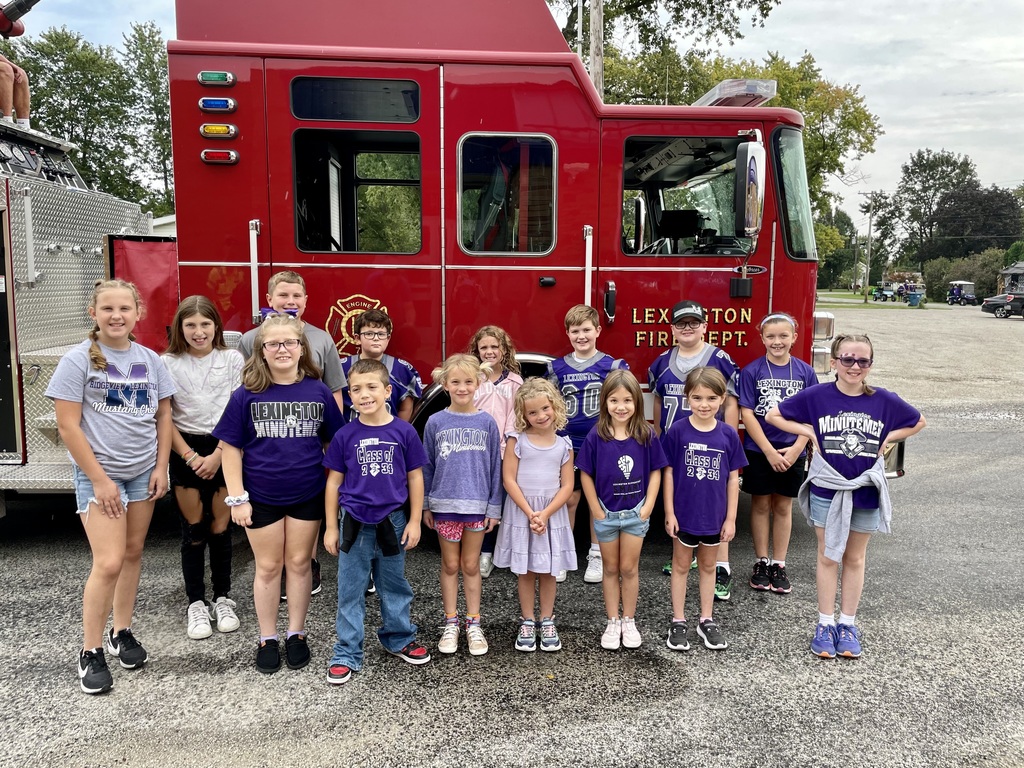 Way to go LHS Student Council on an amazing HOCO week! Lots of hard work and memories made. A shout out to Connie Stanfield and Mike Rich for volunteering their morning to help decorate for the dance and another shout out to our STUCO advisors, Rita Grunloh and Kelley Kinsella on your hard work and dedication to our school.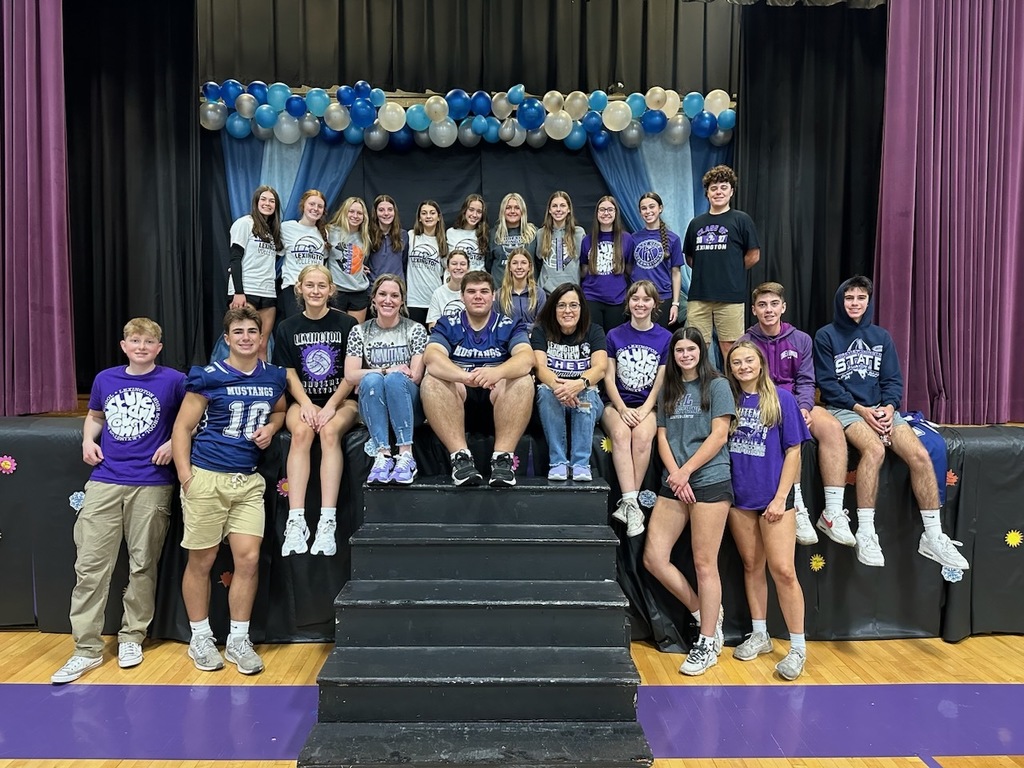 2023 LHS Homecoming Parade Route at 2:00 pm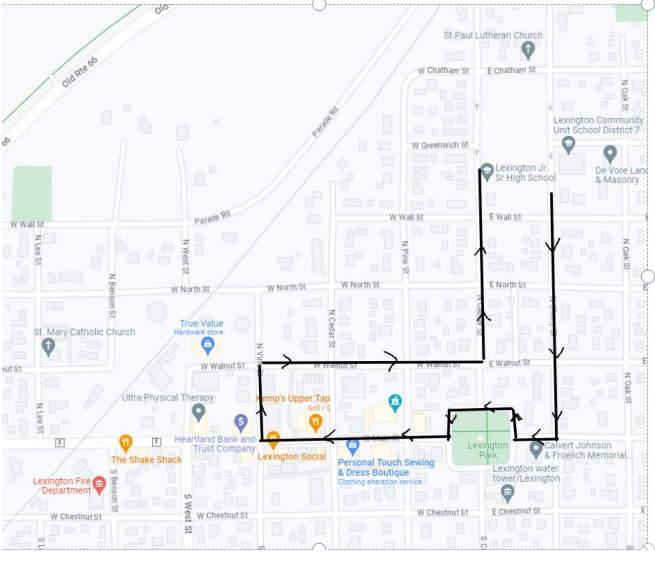 Tonight's HS Homecoming Spirit Night has been moved to the Gym at the school due to the rainy weather. It will start around 8:00-8:30 pm, after the Volleyball team and Freshman Football team arrive back to Lexington after those games, which are both located at Ridgeview. * All are welcome to attend, but ONLY LHS students will be allowed to enter the "inner circle". Please be mindful of the designated areas for spectators.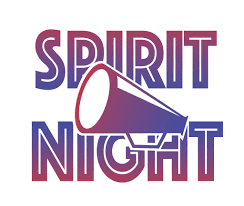 ATTENTION: Freshman Football Location change!! Due to playing/parking conditions at Lexington, the freshman football game schedule for tonight, 9/21/23 at Lexington has been moved to Ridgeview (Colfax). Kickoff at 6:00 pm

Are you looking for some Minutemen apparel? The Boys Basketball team is currently running a team store through BSN. Some options are basketball specific while others are generic Minutemen options. Check it out here:
https://bsnteamsports.com/shop/BYjfjsRZf8
HOLY MUMS! Thanks to everyone who bought mums to support the HS student council. The student council sold 410 mums! We do have a few extras and will be selling them tonight at the volleyball game. They are $15.00 each. A HUGE thank you to Kull Scape Outdoor Living in East Peoria for delivering them to the school this year!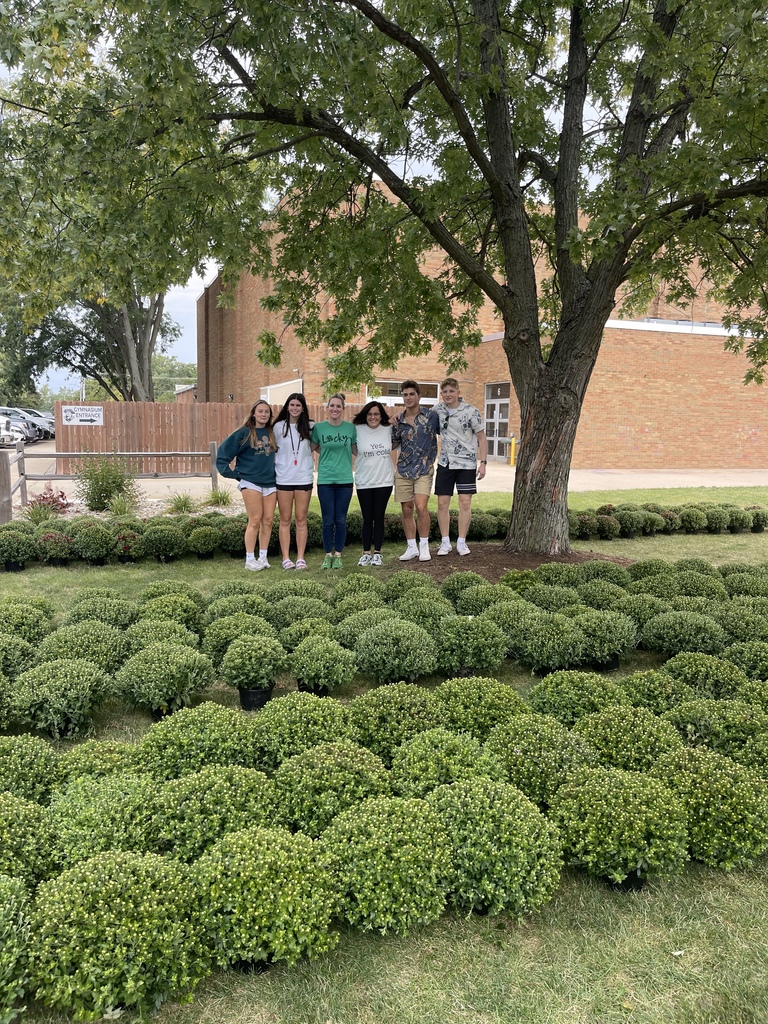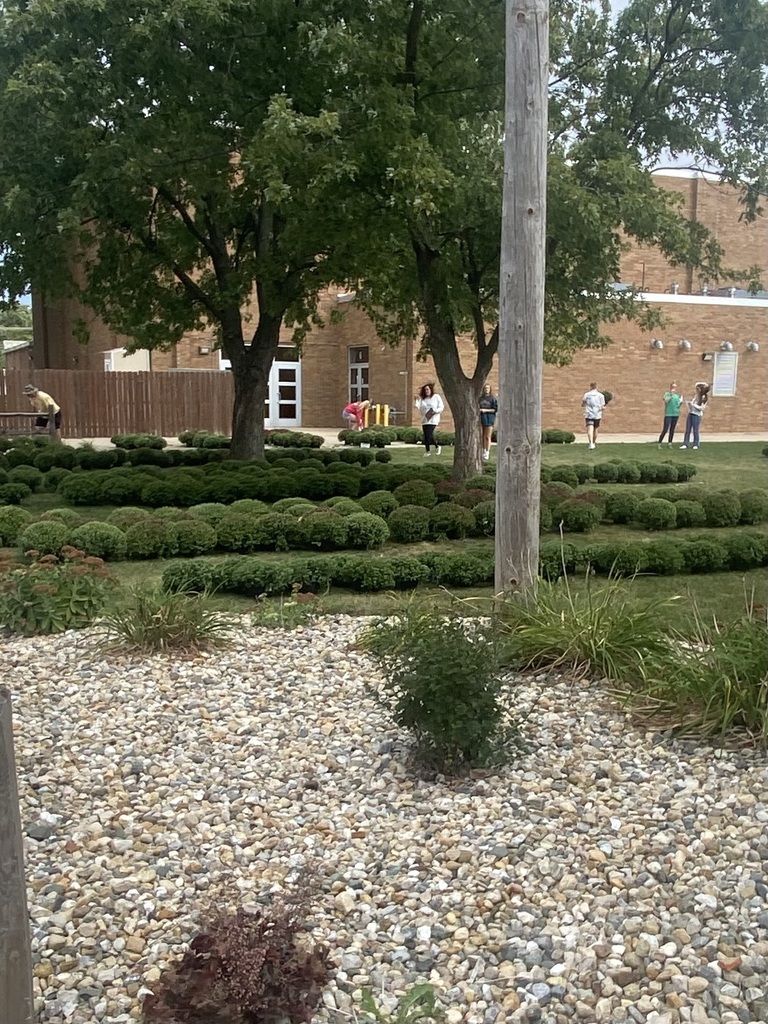 Road Closure UPDATE: For those of you coming to the Fisher vs. Ridgeview/Lexington Football game tonight, please be aware that Chatham Street is CLOSED between Cherry Street & Elm Street. The intersection at Elm & Chatham (normal park entrance) WILL BE OPEN to access the football field from Elm Street. Please see the map for other possible entrances / parking areas for the game tonight. - Head North on Cherry Street - Head North on Orange Street and then turn West on Kenneth Drive - Please note, Wall Street is also closed in front of the school so you will need to use North Street, Walnut Street, or Main Street to get to Elm Street and go North We hope to see you there!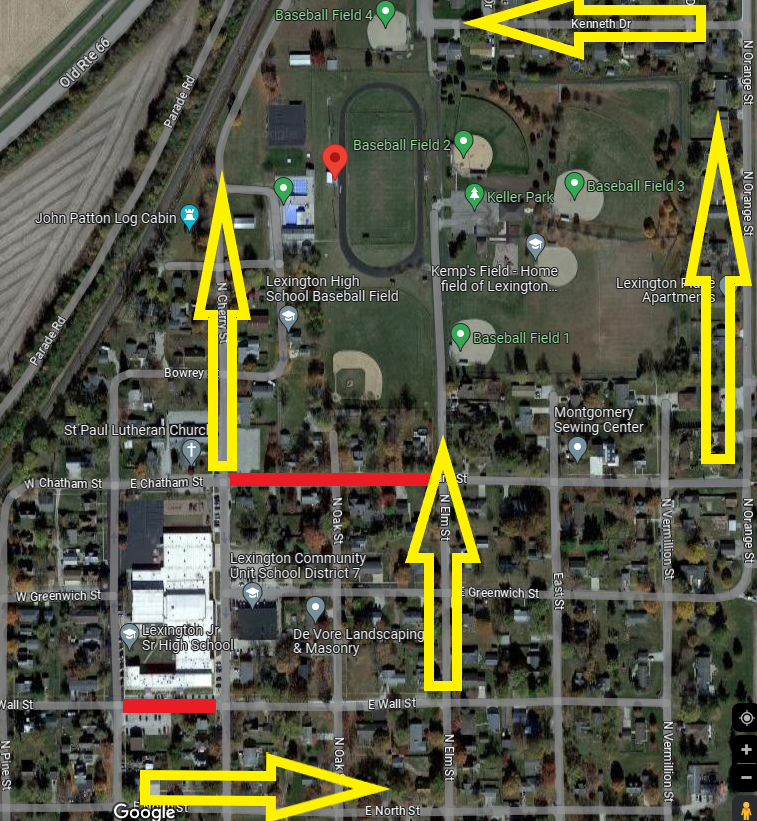 In the spirit of garage sale weekend, Lexington CUSD #7 is looking to sell the following surplus property: (4) Portable and Adjustable Basketball Hoops (4) Sets of Aluminum Doors (no jams or hardware) standard size 36 3/4" wide, 83 1/2" tall If you are interested in bidding on these items, bids will be accepted until Friday, September 22nd at 9:00 a.m. Please submit bids to
lexingtoncusd7@lexington.k12.il.us
Your bid must include the item(s) you are interested in, price you are bidding, and a phone number. Winning bids will be expected to transport the items from the school and submit payment at that time.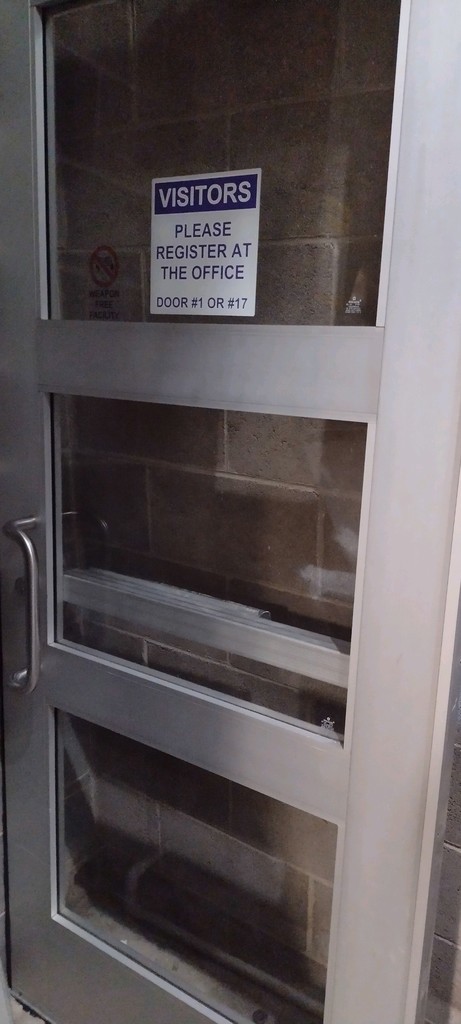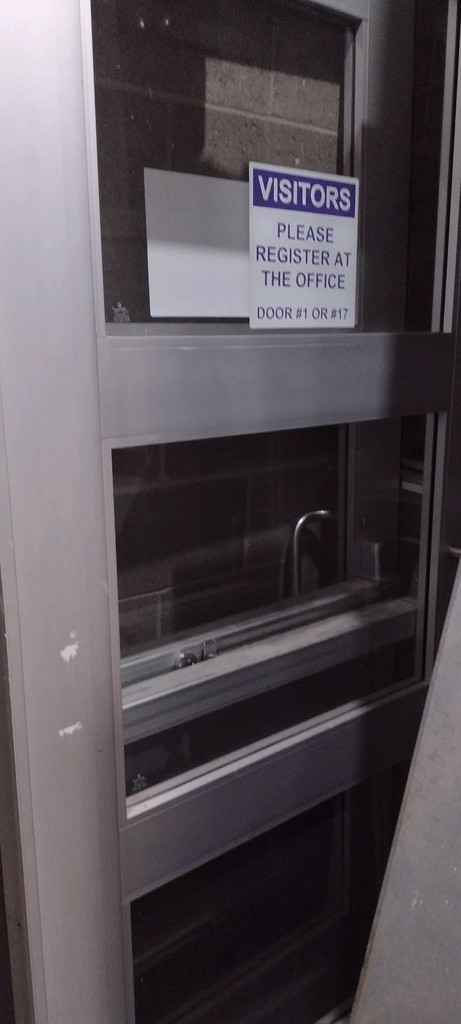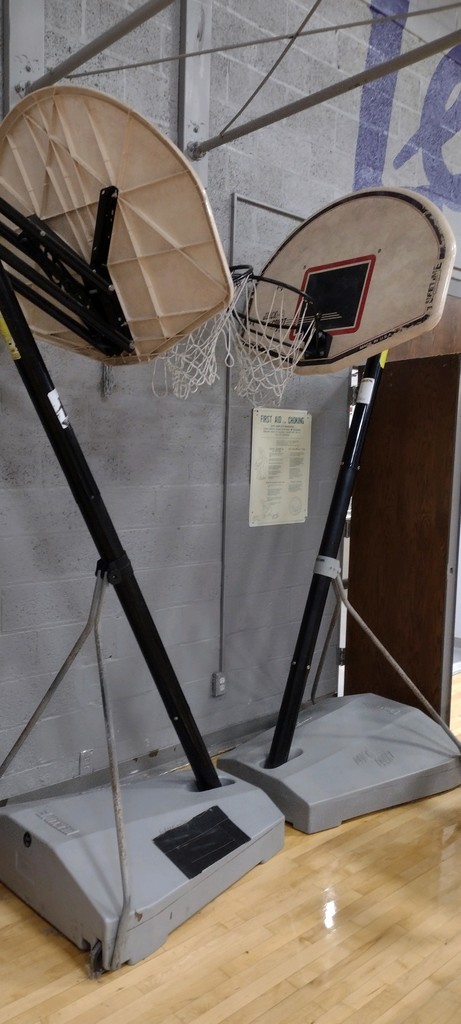 It's a High 5 Friday morning! We are celebrating the fantastic start to the 23-24 school year with one month underway.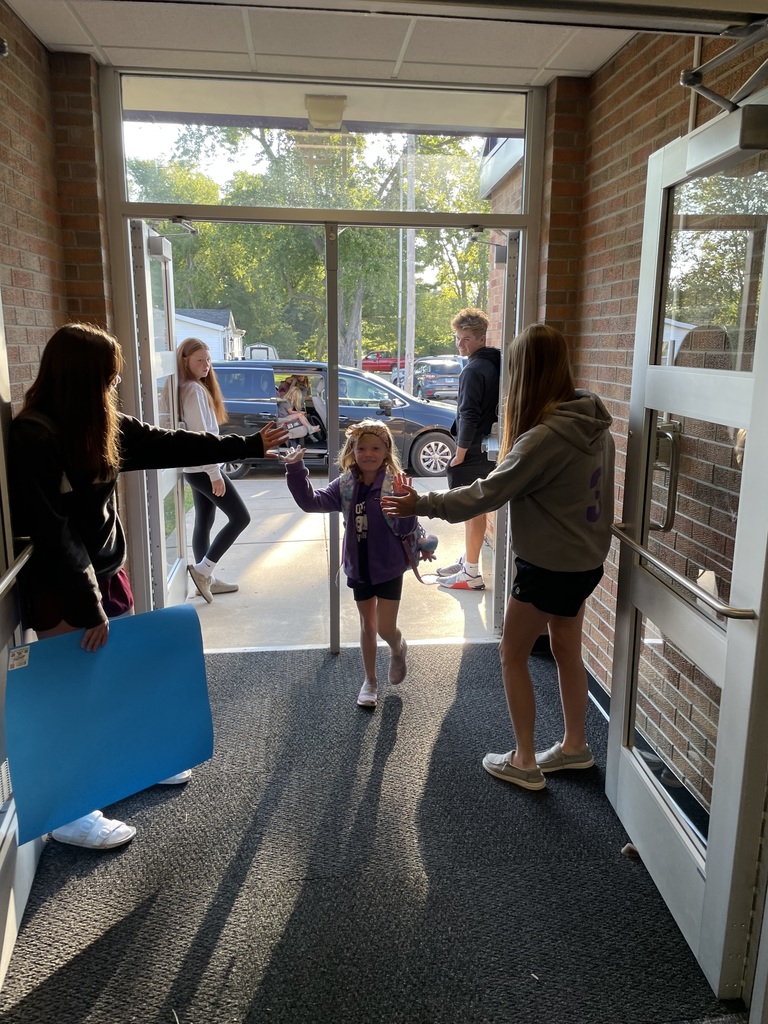 Congratulations to the LHS 2023 HOCO Court. Berlyn Gresham, Mary Doll, Makayla Ziegler & Claire Peacock. Cal Thomas, Ethan Storm, Michael Olson & Kyle Bradford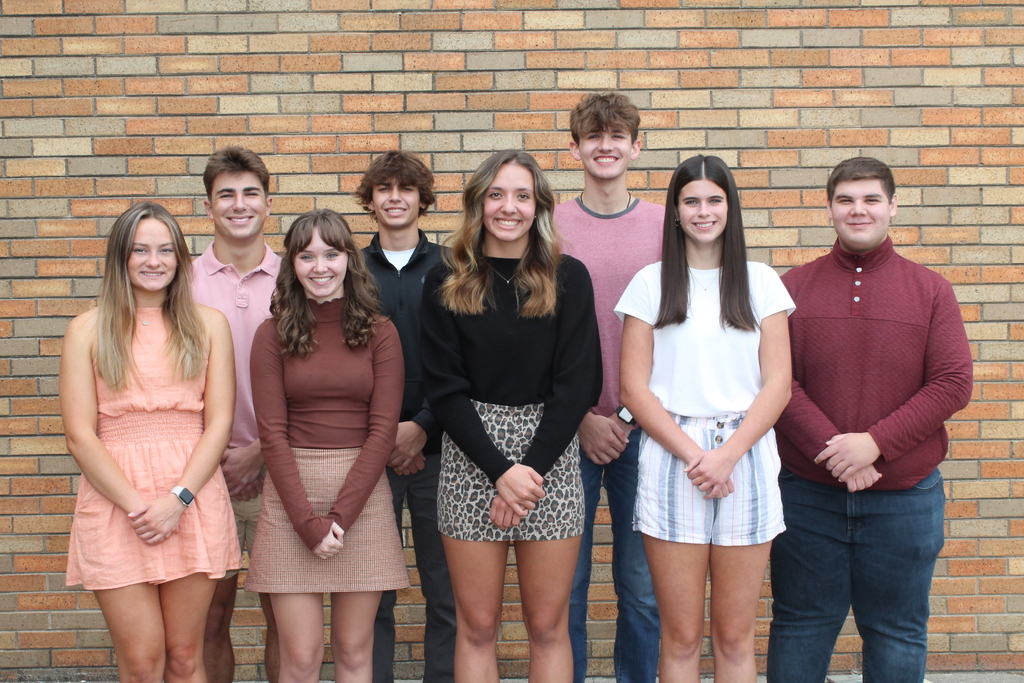 Our third and fourth grade students had a visit from the ISU String Project. Their superhero performances were a fun way to kick off the week! Students who are interested can participate in an after school club at ISU. Thank you, Mr. Brown, for organizing this fun event today!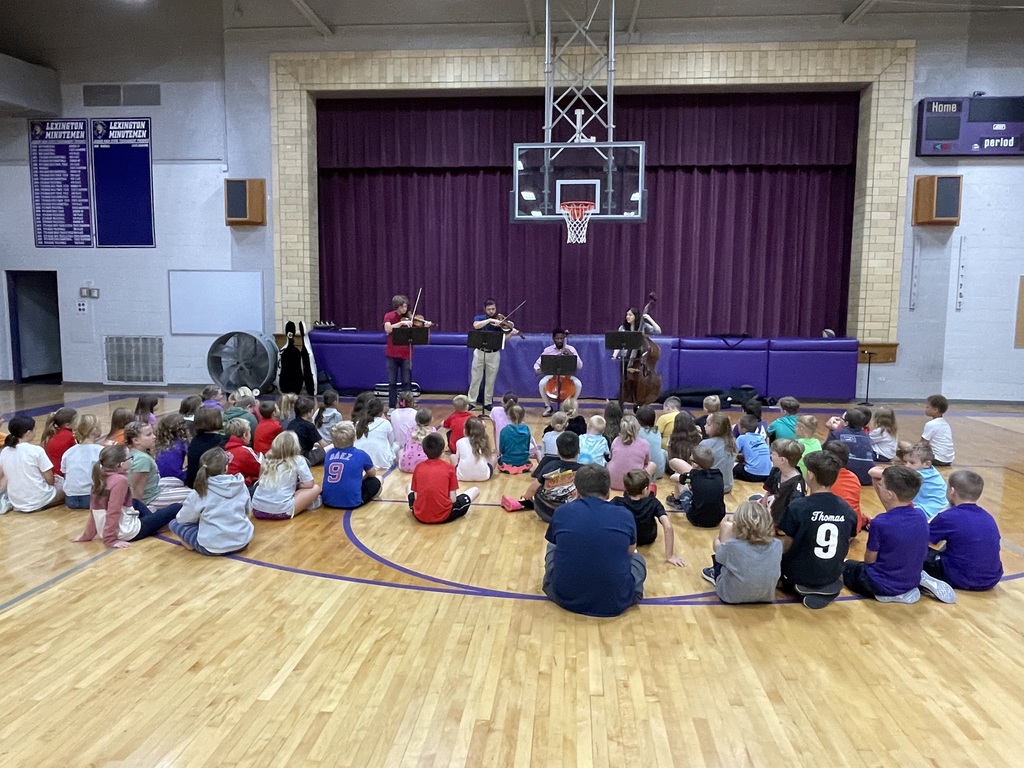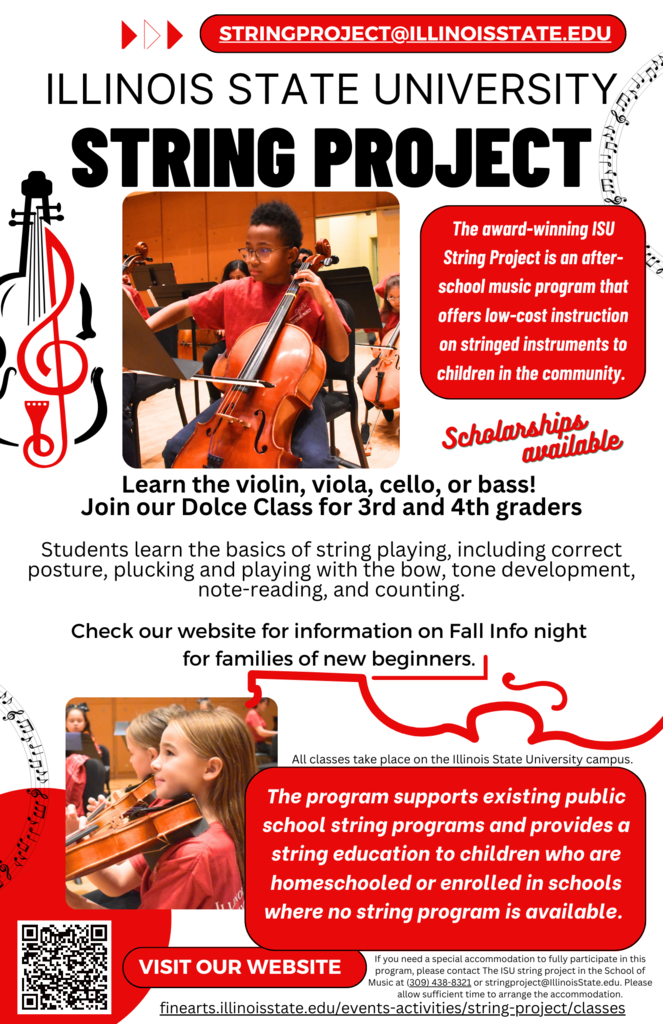 Lexington welcomes representatives from the Illinois Student Assistance Commission (ISAC). ISAC is a program through the state of IL that provides assistance to students and parents as they pursue their post-secondary education. ISAC can help with FAFSA, College Applications, Essays and more! On this day, students were learning about the basics of applying to colleges. At the end of September, ISAC will be back to present on the Financial Aid process.

Lexington welcomes their first college visit for our students. Illinois Wesleyan presented their programs as well as scholarship opportunities to our students. IL Wesleyan is known for their McLean County Scholarship which is guaranteed for no less than $34,000. IWU has top programs in nursing, business, and theater.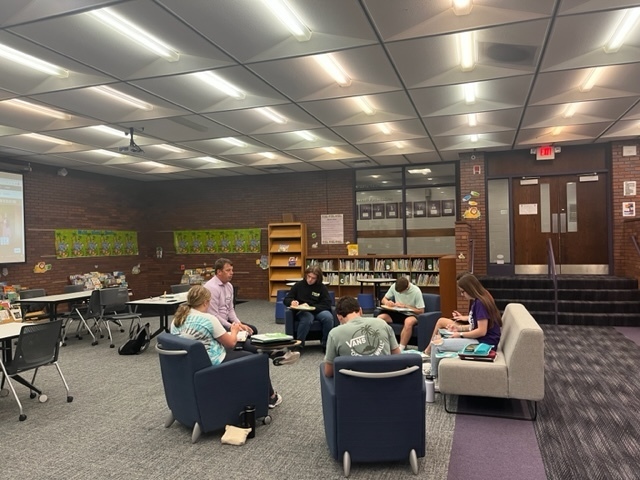 Fall 2023 - Softball 8th Grade Recognition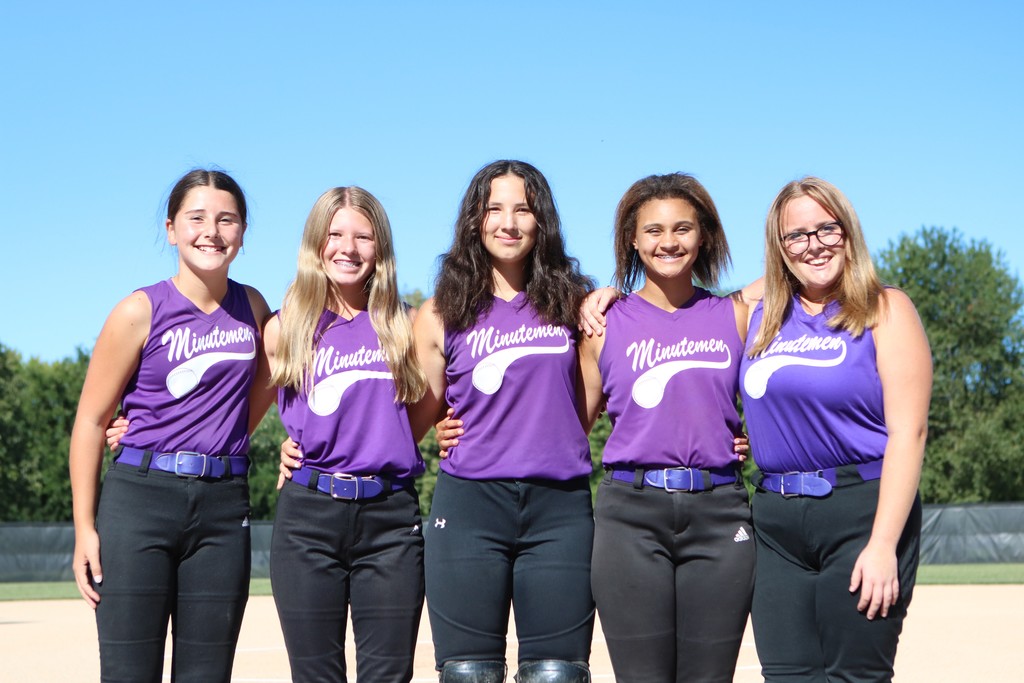 Congratulations to our Class of 2024 Minutemen Golfers! Last night we were able to recognize 3 seniors for their contributions to the Lexington High School Golf Team; we appreciate their hard work!! Good luck the rest of the season and this post-season!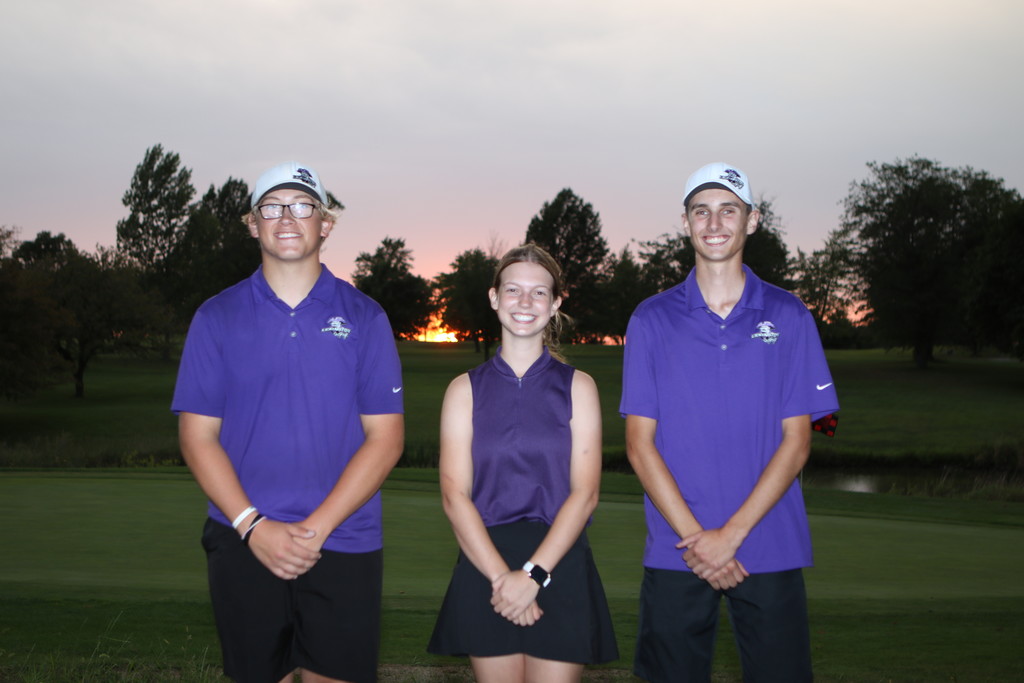 Construction/Traffic Update: The work under Cherry Street is completed and therefore Cherry Street is back open for regular traffic. Thank you for your understanding and patience!

September 2023 Lunch Menus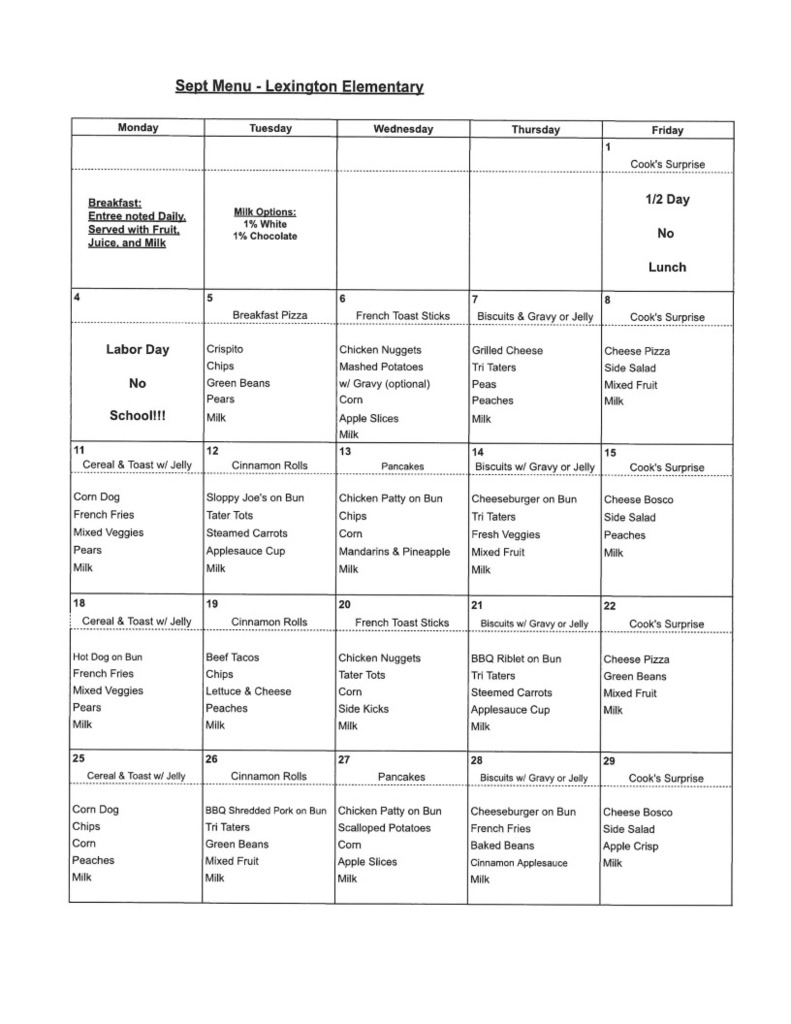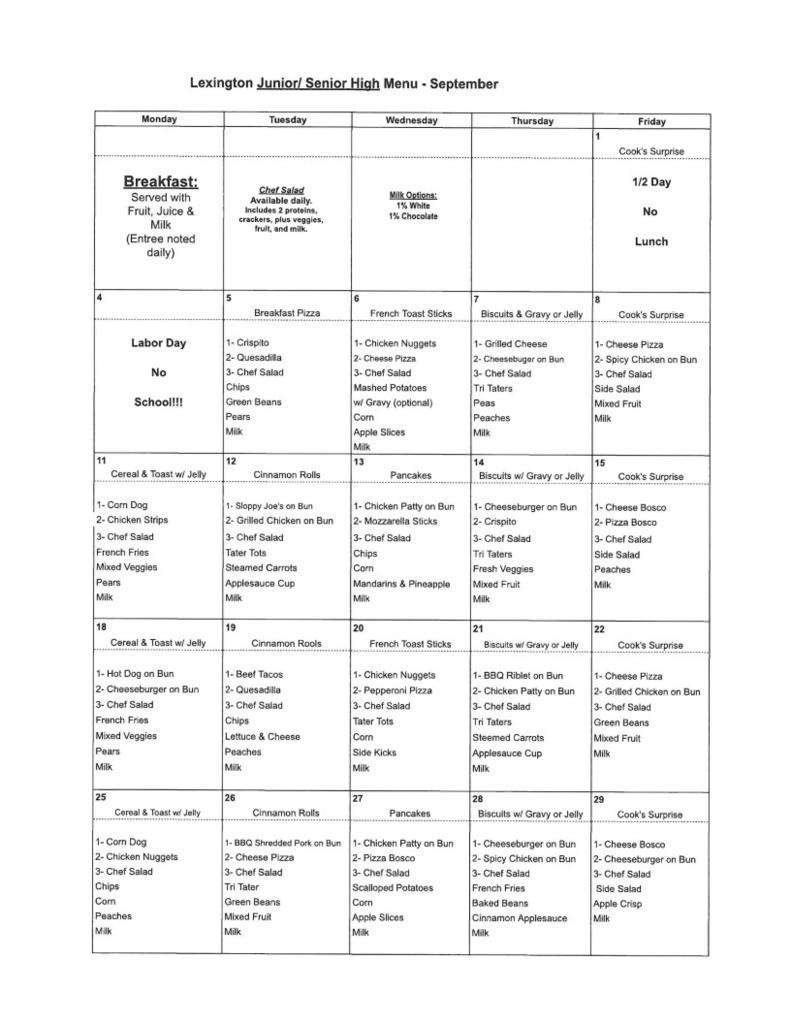 Ridgeview-Lexington Football Team Plaques from the last 2 years (Fall 2021 & Fall 2022) are available for order! Please see the attachment for more details!